Volkswagen Battery Replacement at Volkswagen of Macon, GA
At Volkswagen of Macon, we are your one-stop-shop for a full range of auto services and parts. We serve the cities of Macon, West Oak, Bolingbroke, Wimbledon Wood, and Payne. We are proud to be a Volkswagen authorized dealership and service center. Your Volkswagen will be in the hands of certified technicians at our facility, who go through regular training to keep their skills relevant to the latest technology in Volkswagen vehicles. One of the services on offer at our facility is battery replacement service. We carry the most reputed and reliable brands for car batteries.
How Long Can You Expect Batteries to Last?
In normal conditions, a regular car battery should last between 2 and 4 years. However, several factors determine the life of the battery. The most crucial factor is battery maintenance. If you have taken good care of your car's battery, it will last longer. The best way to take care of the battery is to take your car to an authorized Volkswagen service center. At Volkswagen of Macon, we can check the entire battery system, including the battery case, wires, and terminals to make sure everything is in good working order. We can also clean the terminals from any corrosion that develops over time. Other factors that can influence battery life include environmental conditions, type of battery, and usage.
When Should You Replace the Car Battery?
You should have regular battery inspection so you can replace the battery before it starts to show signs of weakness. A weak battery is going to struggle when trying to start the car. In some cases, the vehicle might need a jump start. Other common signs of a weak battery include dimming of the headlights and engine misfire. Trying to inspect the battery yourself can be dangerous. We recommend that you let our professional technicians check the battery. If you need to replace the battery, bring your vehicle to our service center, and have your battery replacement service performed safely.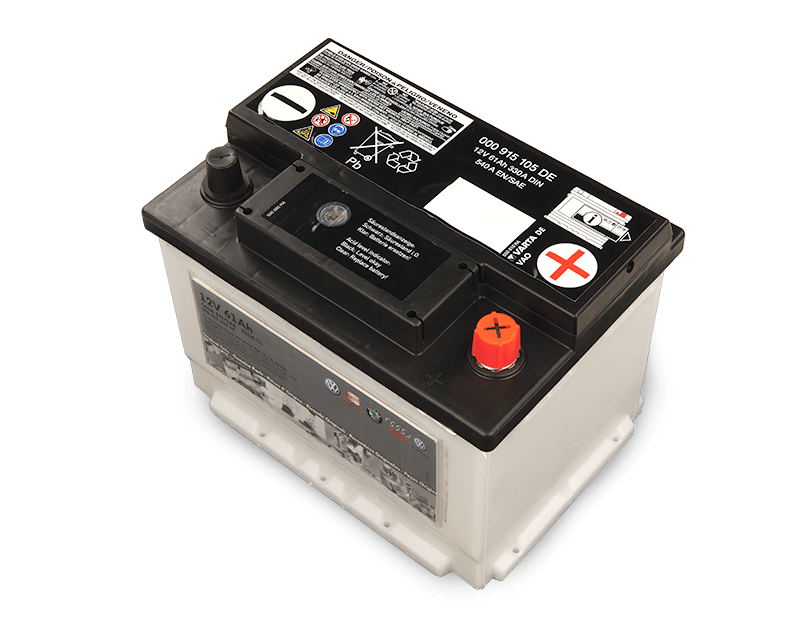 Book a Service With Us For Battery Replacement
Along with genuine OEM parts, certified technicians, and the latest technology, we are committed to providing you with outstanding customer service at Volkswagen of Macon. We have a comfortable waiting area at our facility. It is equipped with several amenities, including free Wi-Fi, vending machines, complimentary coffee and beverage service, flat-screen TVs, and more. You are also welcome to use our complimentary transportation shuttle. To book a service with us, you can simply use the online service scheduling tool on our webpage or contact us by phone. Our professional and friendly staff will be glad to assist you.
Schedule Service
Volkswagen of Macon Service Department Amenities
Complimentary Wi-Fi
Courtesy Transportation Shuttle
Business Workstations
Complimentary Beverage & Coffee
Vending Machines
Certified Technicians
Comfortable Waiting Area
State-of-the-Art Facility
Saturday Service Hours
Flat Screen TVs
---