Convenient Volkswagen Oil Change Services Provided Near West Oak, GA
While you likely know that you should have your oil changed frequently, you may not be aware of the reason. The motor oil in your vehicle lubricates the various parts within your engine, including plastic and metal parts. This oil can deteriorate over time, causing the buildup of contaminants, forming a sludge-like material. To ensure this doesn't damage the critical components within your engine, routine oil changes are necessary. Don't delay an oil change and risk engine damage or expensive repairs down the road. Schedule an appointment with our certified technicians at Volkswagen of Macon in Macon, Georgia. If you aren't sure what type of oil your vehicle needs, our approachable staff can assist you with the confusing and varied world of motor oil. We have the expertise you need and the oil that your Volkswagen needs.
Oil Services Offered at Volkswagen of Macon
Our certified Volkswagen technicians are your partners in VW car care. We know just what type of oil to use and can quickly replace it for you without damaging any components within your vehicle. We will replace your oil filter and check for any leaks as well. Depending on what you need, we offer a high mileage oil change for older vehicles too, here is the full range of oil change services for your convenience, which includes the following: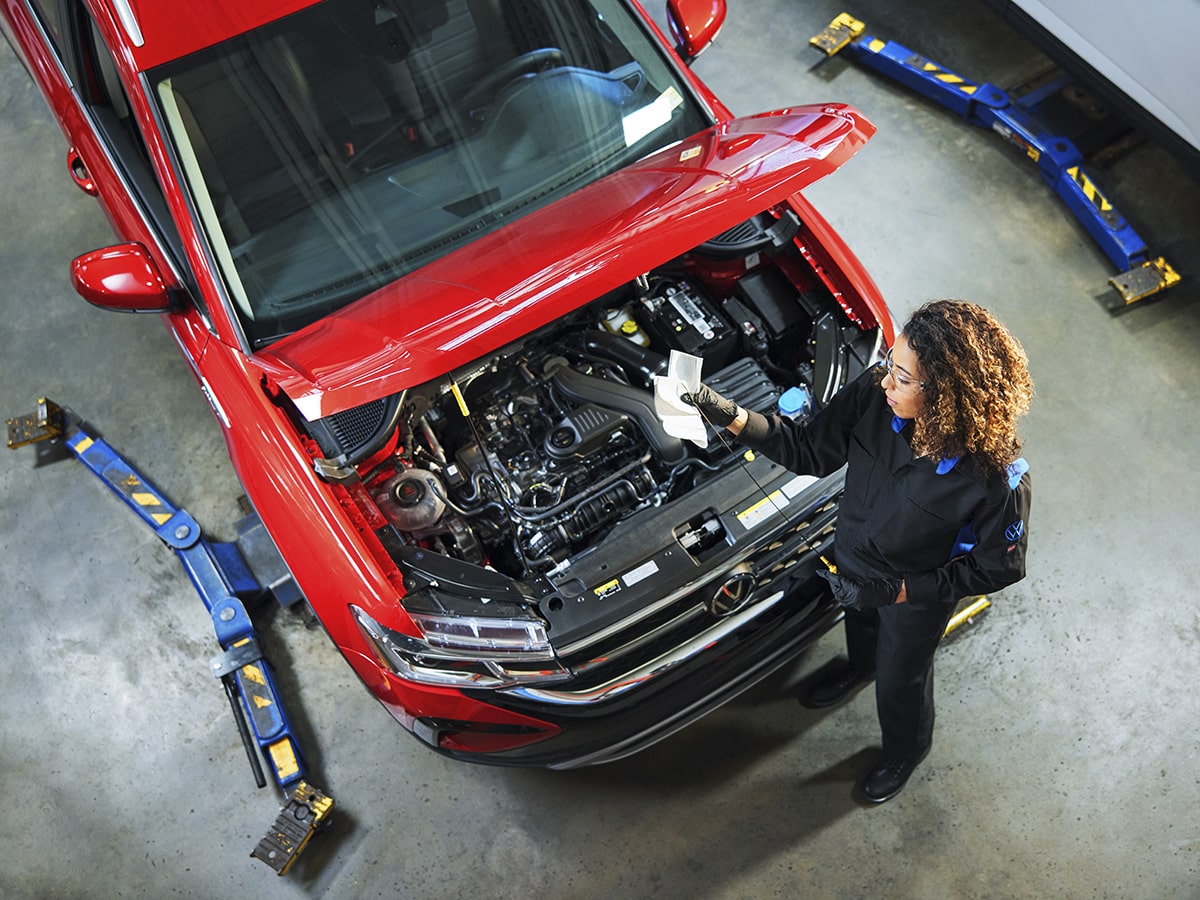 Conventional Oil Change
This is traditional motor oil that is refined from petroleum for use in your engine. It has little to no additives and is typically the cheapest option.
Learn More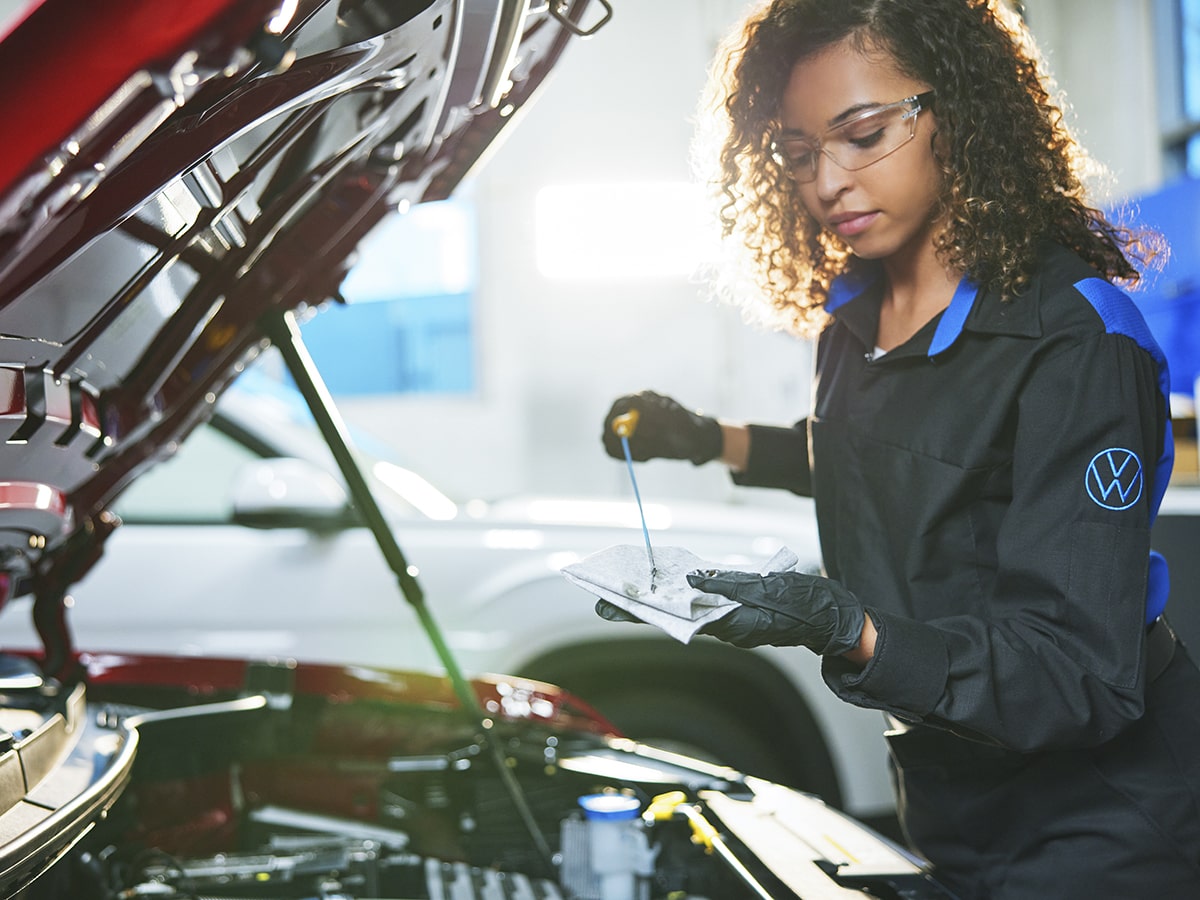 Synthetic Oil Change
Synthetic oil is man-made from various chemicals to impart specific benefits to your engine. This includes improved lubrication and the prevention of thermal breakdown. These additives, which are great for your vehicle, will, unfortunately, come with a slightly higher price tag.
Learn More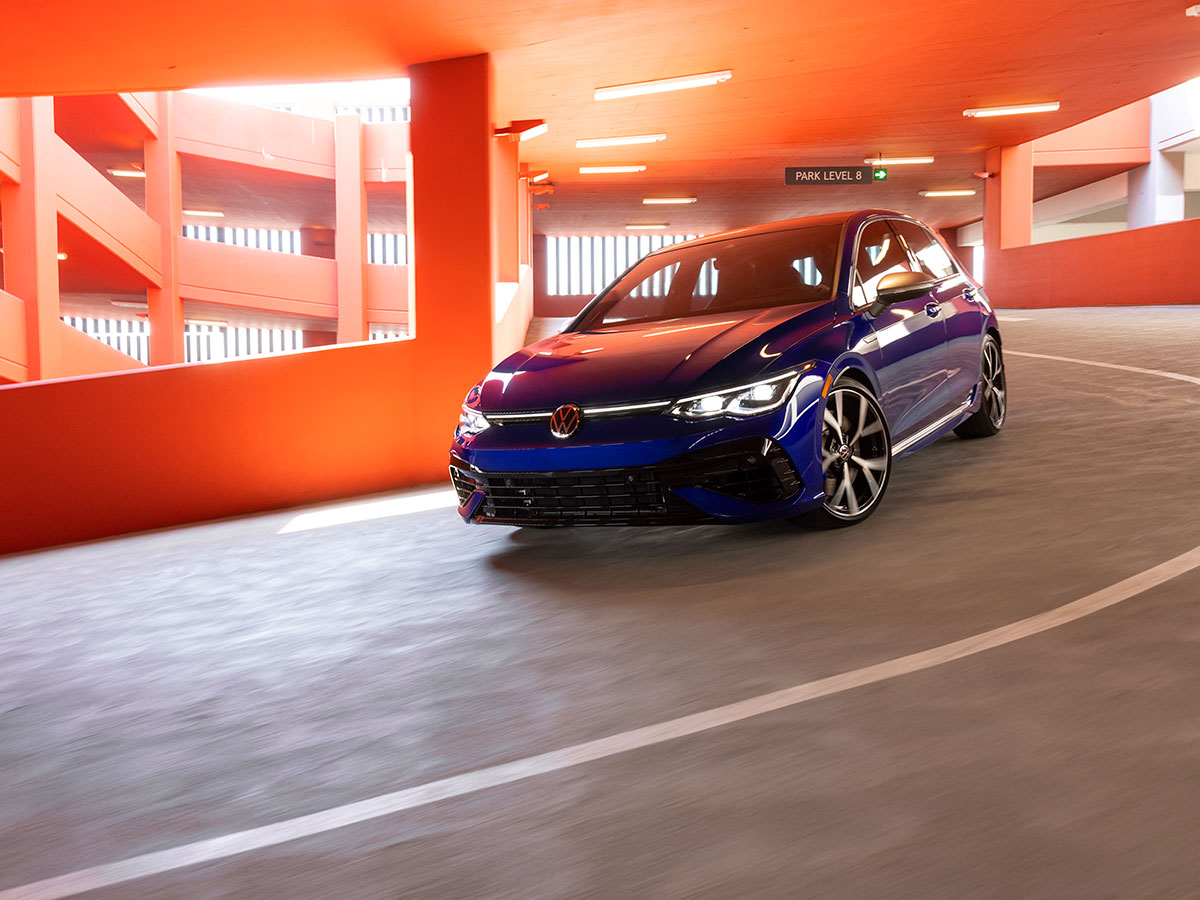 Semi-Synthetic Oil Change
Semi-synthetic oil is a good compromise between the previous two options, as it incorporates a mixture of the two. The ratio of each may vary between brands, but there will be no more than 30% synthetic oil. This is enough to benefit your vehicle while being cheaper than a full-synthetic option.
Learn More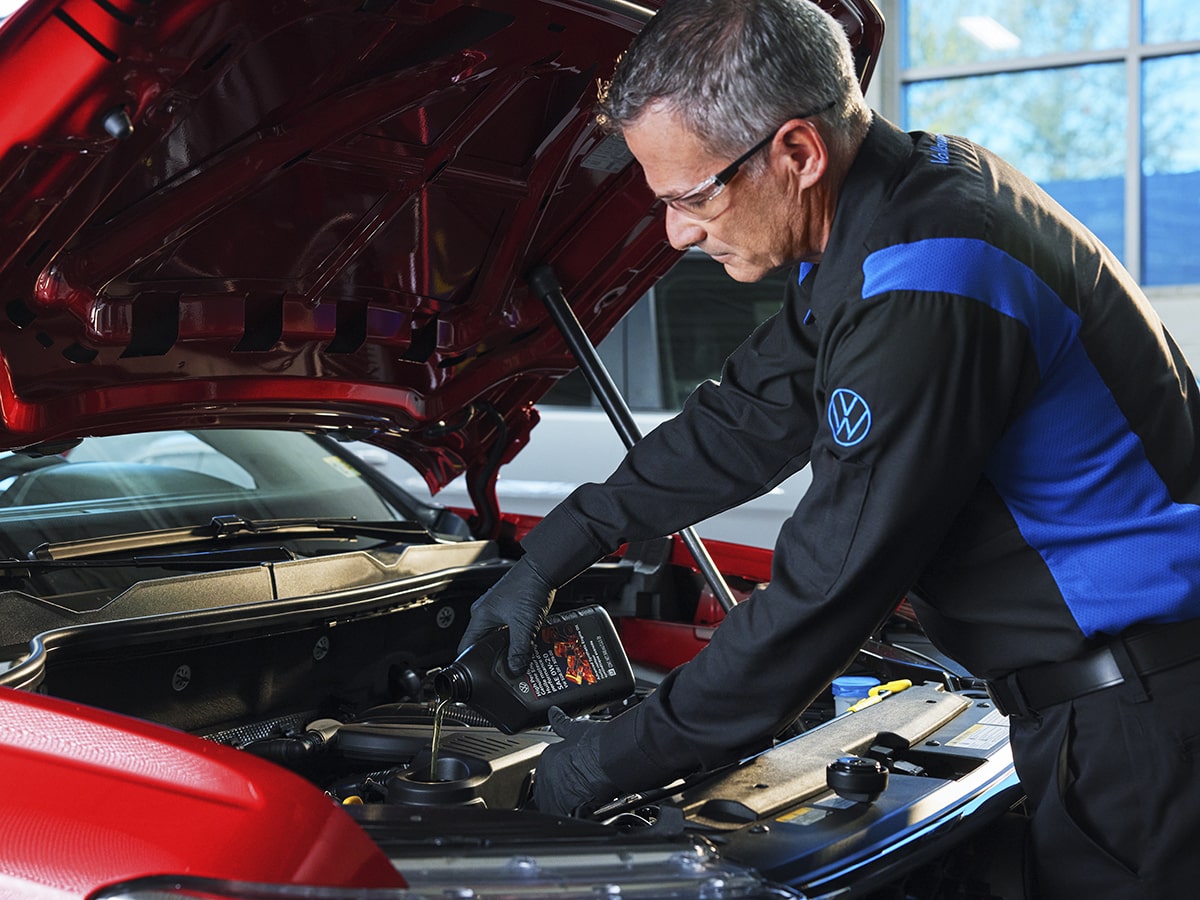 Diesel Oil Change
Diesel fuel is specifically manufactured for optimal performance in a diesel engine, using different additives. It is used exclusively in diesel engines and should not be used in a traditional gas-powered vehicle.
Learn More
Volkswagen of Macon, GA Can Quickly Change Your Oil
When you need fresh oil for your Volkswagen, visit your local service department at Volkswagen of Macon. Our certified technicians know just what type of motor oil your vehicle needs and can change your oil quickly and accurately. You will reap the benefits of our expertise, tools, technology, and friendly staff. Use our easy online scheduling tool to book an appointment today, and you will have the option of choosing Saturday service hours. Please enjoy our complimentary beverage and coffee bar, business workstations, and Parts & Gear Boutique. When you need an oil change in Macon, or the surrounding areas of McDonough or Byron, Georgia, we have you covered. Come see why we are a step above the competition!
Schedule Service
Complimentary Amenities
Complimentary Wi-Fi
Courtesy Transportation Shuttle
Business Workstations
Complimentary Beverage & Coffee
Vending Machines
Certified Technicians
Comfortable Waiting Area
State-of-the-Art Facility
Saturday Service Hours
Flat Screen TVs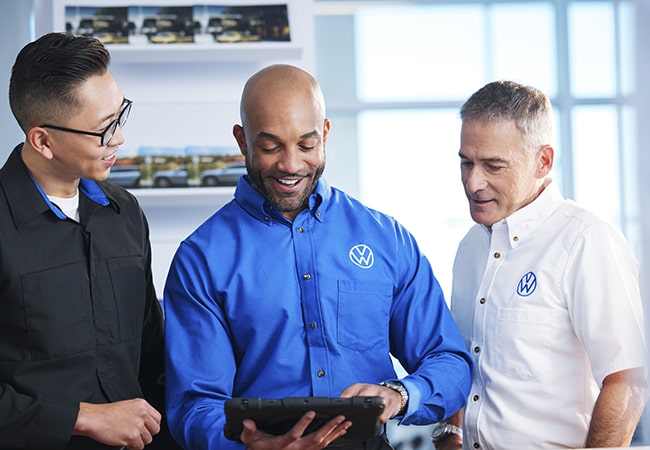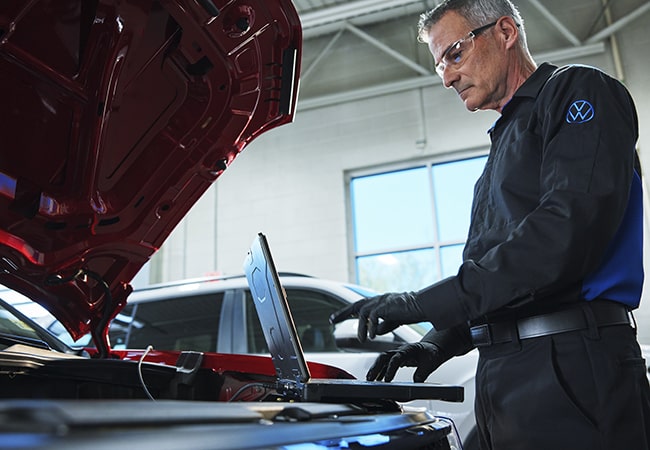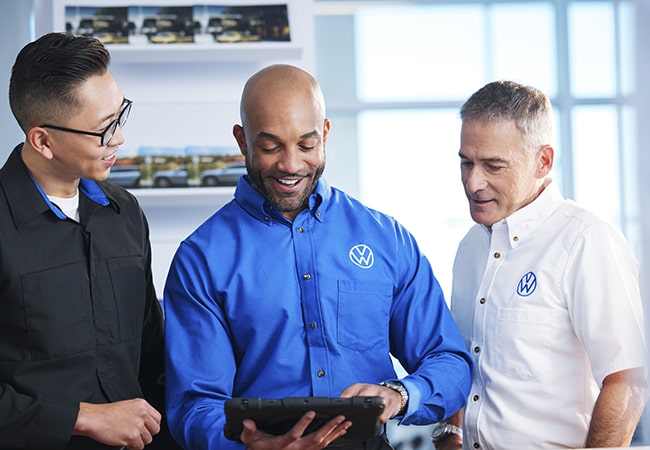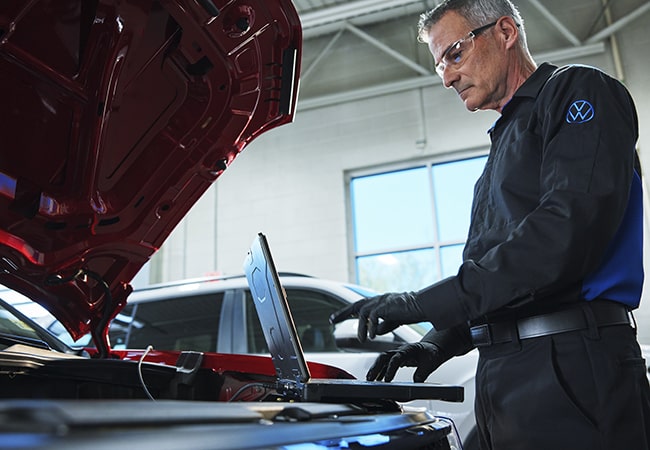 Volkswagen of Macon

4786 Riverside Dr
Macon, GA 31210